The conversation she's referring to starts on chapter 16 page 22.
Just a note that I went through and made some small corrections to earlier pages in the chapter (to give Effire's conversation with Talig the proper kind of speech balloons, for one).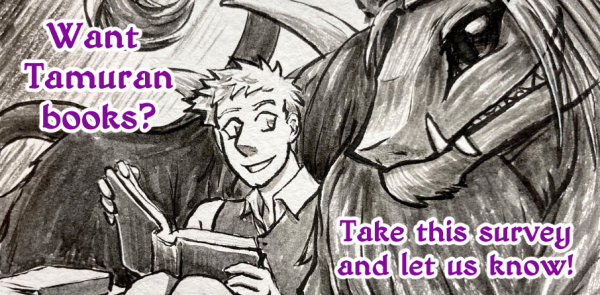 Do you want Tamuran in book form? Be sure to take the survey and tell us! We're trying to see whether there's enough interest to run a Kickstarter to print Book 2 and reprint Book 1. And also see what kinds of backer rewards people like, so if you have opinions, weigh in and let us know.
---
SpiderForest comics of the week! (Jan 23-29)
Comfortably Numb
C/O Pink Floyd
Freezing temperatures, Psi-Profiles, and deadly visions, it's enough to make the strongest person numb. Not all gifts from the ice or visions from the past are beneficial.

Gifts of Wandering Ice - A sci-fi comic where an apocalypse made humanity better.

Numb - After getting into an accident, Levi starts seeing strange things around him.